Transportation Authorities trust Cold Fire™ for fast, effective fire suppression.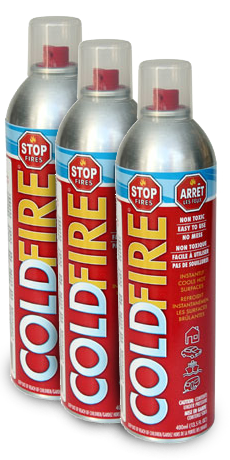 People trust the transportation authorities to get them from Point A to Point B all the time. This task is to be completed with the utmost care for their passengers' safety and security. Unfortunately, there are times when the unexpected happens, and a fire erupts. True professionals are equipped to handle those difficult situations with trusted solution.
Cold Fire™ is an environmentally friendly fire extinguishing agent that puts out ANY fire faster, safer, with less water, less damage to property and less risk to personnel.
Cold Fire™ cools 21 times faster than water, and works to remove heat and fuel sources from the fire tetrahedron, therefore preventing re-ignition.
What are you waiting for? Head over to our online store to purchase Cold Fire™ today, or let us get in touch with you personally.
" Thom, you got a positive plug yesterday during the KDOT/KHP/Scout joint meeting in Topeka. It so happened that one of the Motorist Assist supervisors attending, drove up on a car fire on the Turnpike and just happened to have one of the small tactical cans. A chemical extinguisher had already been expended and did nothing. He had the fire completely out with that one little can of Cold Fire™.
I haven't given up, and it might take me years and it might be the last thing I do before I leave the agency (one way or another), but I intend to get every police car equipped with Cold Fire™. "
Captain Dek Kruger
Kansas Highway Patrol