Emergency Medical Services trust Cold Fire™
for fast, effective fire suppression.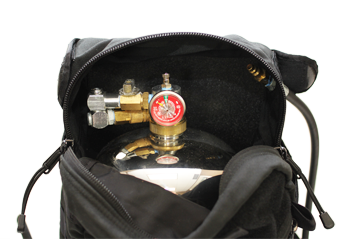 When 911 is called it is often the EMS who are first on the scene of an accident where fire or fire-related injuries occur. Whether putting out a fire before it becomes more dangerous, or protecting a citizen or themselves from serious heat-related injury; Cold Fire provides both a tactical aid and a solution that helps put out fires fast and or protects people from serious burn injuries. True professionals are equipped to handle those difficult situations with trusted solution.
Cold Fire™ is an environmentally friendly fire extinguishing agent that puts out ANY fire faster, safer, with less water, less damage to property and less risk to first responders.
Cold Fire™ cools 21 times faster than water, and works to remove heat and fuel sources from the fire tetrahedron, therefore preventing re-ignition.
What are you waiting for? Head over to our online store to purchase Cold Fire™ today, or let us get in touch with you personally.
"Quick story about tonight's training exercises. A portion of the scenario involved the throwing of Molotov cocktails. One of our officers accidentally tripped and fell into gas that simultaneously ignited. My officer became fully engulfed in flames, our FSU along with several officers on the line jumped into action and had him out in seconds with Cold Fire. It saved this officers life…very impressed."
Sgt Rob Bernier
Ottawa Police Service, Emergency Services Unit Coordinator