Motor MAX™ – MPG Booster and Super Coolant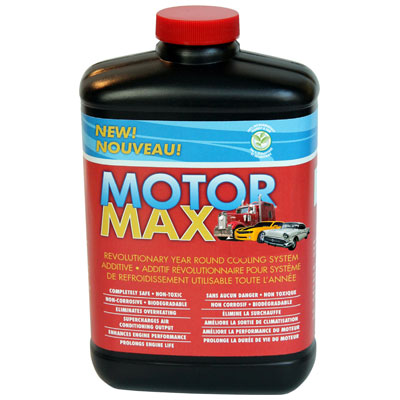 Motor MAX™ is the amazing 'green' solution to high gas prices and engine wear. It works as a radiator super coolant to improve the fuel economy for gas and diesel engines.
Motor MAX™ has been used for more than a decade on race tracks around the world to help racecars improve their performance by reducing the engine temperature. Motor MAX™ not only helps to protect the engine, it helps improve the gas mileage and enables the air conditioner to put out colder air.